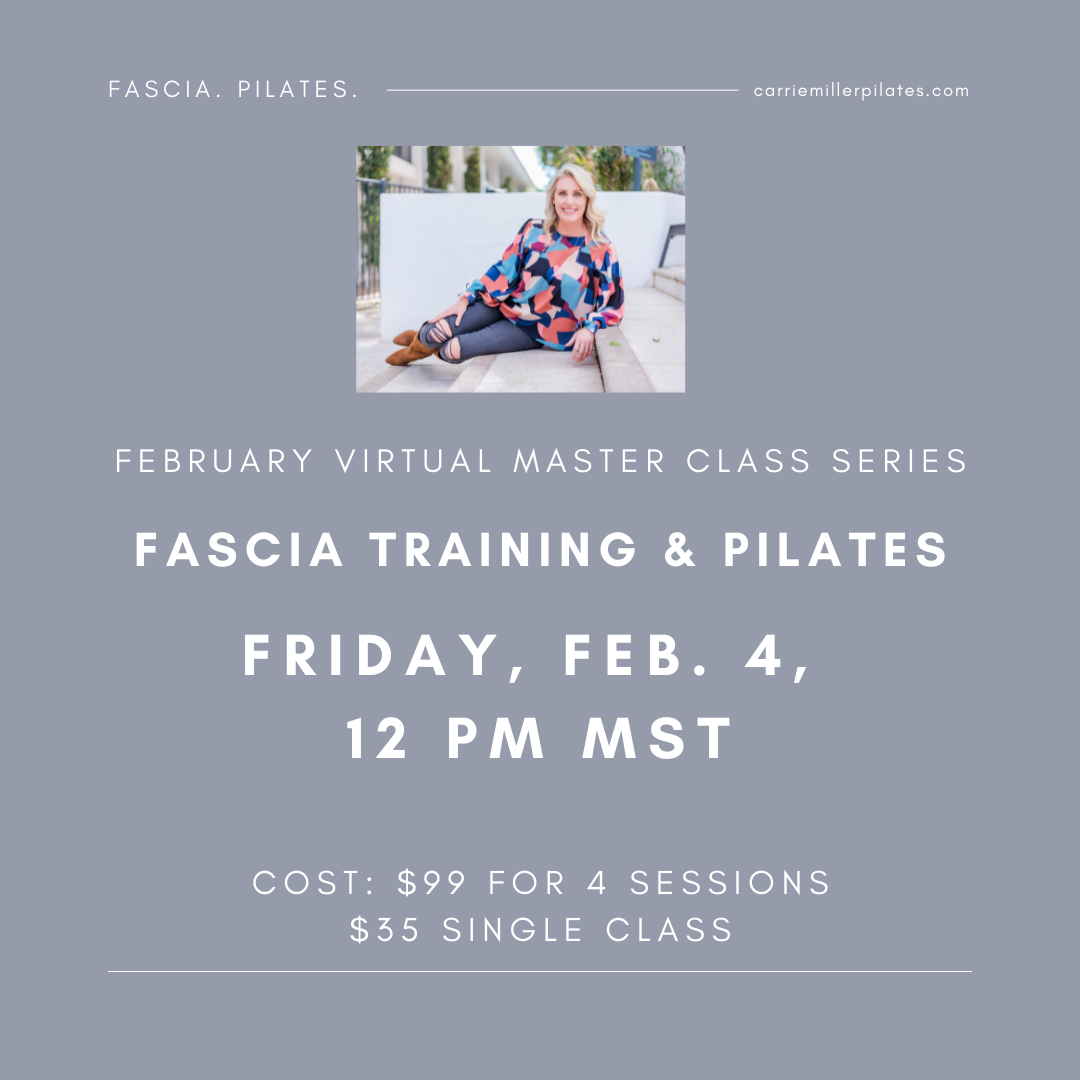 What is Fascia? Lecture & Movement w/ breathwork
Have you wondered what fascia is and how it works in Pilates? This hour long master class will help you understand fascia while learning how it works within Pilates. This class will have a 15 minute lecture and 45 minutes of movement. This class focuses on breath work and fascia exercises for your lower body. You can share these exercises with your students right away!
Join me for one class or the whole series throughout February.
Replay available.
Check your inbox to confirm your subscription